Virtual Assistant Services
You shouldn't have to do everything. And now you don't have to.
One of the biggest challenges of running a business is maintaining control over the many moving pieces that create a successful, expanding company. The key to success is having equipped team members who can manage these tasks.   
However, hiring skilled, on-hand employees can deplete money streams and time–two of your most valuable assets in business. Virtual Assistants are expert independent contractors who provide necessary management services without sacrificing assets.
Expertise 
Virtual Assistants are paired to customers based on skills, needs and personalities. This ensures a remote assistant fully equipped to help your business operations run smoothly. Their reliability to perform is ensured through both a background check and thorough vetting process. 
A Virtual Assistant's skills include scheduling, managing email accounts, making phone calls, creating presentations, marketing services and more. They perform these tasks through accessing necessary tools like your calendar, schedule and other information virtually. 
Virtual Assistance has the added benefit of not being bound by location or time. We pair you with an assistant based on your needs and their attributes. 
Time Management 
Time is a valuable commodity and the growth of a business depends on managing it properly. With a Virtual Assistant to perform tedious and detail-oriented tasks, business professionals are free to focus on the critical jobs at hand.  
These outsourced professionals also eliminate training and instructional time that could be better used elsewhere. Equipped with capabilities specific to your company's needs, they provide a much-needed organizational structure on the back end without sacrificing the valuable hours of your team members.  This makes achieving optimal efficiency and productivity easier for the company. 
Lower Costs
Companies who excel in keeping costs low have an easier time generating revenue and expanding. Virtual Assistants are paid and contracted only for the services you require. In short, you will pay when work is actually done rather than paying them a salary as you would a normal employee.
Paying only for services you require has two benefits: In times of a business trough where no assistance is necessary, there will be no outflow of money to this third party. In addition, you will be paying for the level of training specific to your Virtual Assistant. This cuts out the price of paying for an assistant with more training than necessary for your needs. 
Additionally, Virtual Assistants work offsite with their own equipment. They are expected to provide computer equipment, commonly used software, high-speed internet service and other tools necessary for completing tasks. This eliminates the costs of overheads like office space and technologies. As independent contractors who aren't considered part of your employee task force, you save on benefits and taxes, as well. 
Versatility 
Businesses must be able to adapt to changing circumstances. As a business owner, taking on all of these tasks can lead to some being given less attention than they deserve. Virtual Assistants are available at the click of a button to give full attention to each new circumstance. 
Virtual Assistants have a variety of skills and can take on many roles. There is a vast selection of Virtual Assistants at your disposal with skills as simple as scheduling and management to more involved jobs like front end marketing. These workers can even be hired for short term projects and other tasks that don't require a full-time employee. 
Let the Virtual Assistant take on the "catch all" role so that you can focus on the core business functions. Their training in the ability to multitask gives you complete assurance that they will manage any arising situations well. As Virtual Assistants rely on customer satisfaction, there is a built-in insurance policy that your remote freelancer will give the needed attention to your business.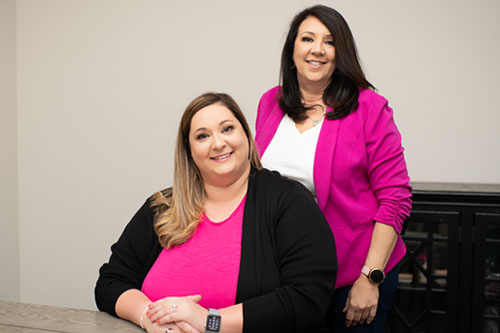 Hire a Virtual Assistant
Our Virtual Assistants specialize in offering administrative support to clients remotely from their home office. Stop doing the tasks you don't enjoy!
Virtual Assistant Jobs
As a Virtual Assistant, you will help clients with administrative tasks and achieve organizational success remotely.