Get to know our team! Beyond HR is a woman run business. Uniquely, each of us brings our own strengths and talents to the table. Certainly, we have a passion for helping those locally and across the country. Not only that, but we are pros at what we do! So, how did Beyond HR come to be?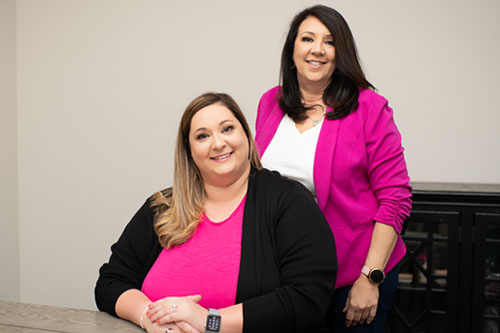 Our Beginnings
It all started when we came to realize that many businesses continue to grow beyond their available resources. Often, day to day tasks become overwhelming. All aspects of a business are important, However, one person can't do it all themselves. Along with this it has become evident that nobody offers necessary specialized business services on a smaller, more personalized, scale. Thus, Beyond HR was born.
Our team saw a need and made the decision to help. Therefore, we have created a business that does exactly that. The services we offer help your business and our business grow. Beyond HR's professional staff includes certified and knowledgeable professionals. Together we have over 20 years of experience in the public and private sector. Coupled with that, we are certified bookkeepers with extensive knowledge in our industry. Not to mention, we are also certified human resource professionals with 15 plus years of experience. The business model we incorporate allows us to reach clients throughout the entire US! We use the best digital practices to provide these services to our clients. Additionally, we are professionally licensed and insured. So, you are in good hands with the Beyond HR team.
Furthermore, as business owners ourselves, we have a first-hand understanding of the struggles you face! We know what it means to work endless hours. As a matter of fact, we've dealt with the stress about cash flow and all of the other ups and downs that come with being an entrepreneur. With this in mind, our first-hand knowledge is what sets us apart from other "big-box" type companies. This allows us to be able to provide the personalized service you want and deserve. Work with our team today! 
Certified and Multi-Talented
Melissa Welch is a devoted wife and loving mother to two beautiful children, Logan and Layla. After transitioning from a full-time HR Director to a stay at home mom (who continued to help her husband and other family members with their business), Melissa found herself...
read more
Jude is a mother of two and grandmother of five.  She spent most of her career in the financial and management arena.  She has worked as an auditor for the Plaquemines Parish government for 6 years.  Following that, she opened and operated her own successful retail...
read more