Why Should I Outsource with
Beyond HR?
If you are a business owner, you probably find yourself wearing a lot of different hats. In other words, some days consist of answering emails and phone calls to cleaning up around the office. Then, dealing with basic accounting to IT. As a result, for most business owners, it's a daunting role. To have to work "on" the business and "in" the business, it's a lot. Working "on" the business allows you to chase your core passion and grow. On the other hand, working "in" the business consists of all those small tasks that need to get done. However, the problem with attempting to multitask is that it leaves you spread too thin. Similarly, things are left undone, tasks fall behind and what started as an effort to save money ends up costing more money. Not to mention, your sanity! You could absolutely hire an accounting clerk or a human resources generalist or both, but it wouldn't be the most cost-effective option for your business! To illustrate, here are a few reasons why:
COST 
Outsourcing these functions to Beyond HR saves you money. Therefore, with either a full or part-time position, you are responsible for that employee's salary plus fringe benefits such as vacation, holiday pay and insurance contributions. Oh, and don't forget the payroll tax burden. In other words, when you hire Beyond HR, you get the same amount of work completed at a far less cost. 
PRODUCTIVITY
When working with Beyond HR, you are only paying for actual time worked. As a result, no money is spent on bathroom breaks, personal tasks, or water cooler chats. There is no schedule coordination necessary either. Simply let us know what you need, and we will deliver as soon as possible.
TRAINING 
Beyond HR staff is made up of certified and trained professionals. By outsourcing to us, you won't need to spend valuable time training us on processes and procedures. We are ready to dive right in immediately. 
COMMON GOALS
As business owners ourselves, we understand the needs of other business owners. Therefore, we know what makes businesses thrive and fail. Instead of just showing up to collect a paycheck, we have a mutual understanding. Chiefly, we have a vested interest in seeing your business succeed. We are always ready to help and share our knowledge with you. Let us be your partners in success!
CONFIDENTIALITY
Unlike a standard employee, Beyond HR uses a built-in confidentiality clause in our engagement letters. Specifically, to protect your livelihood and ours!  Don't risk valuable trade secrets falling into the wrong hands.
SPACE
By and large, commercial spaces are costly! On top of the obvious costs to hire a staff member, you need to make sure you provide the office space, phone system, computers, desks, and other necessities. Those items can all add up quickly! By outsourcing, you don't have to worry about any of that! We have our own workspace and equipment. You only need room for the finished product.
SPEED
When hiring someone, you will have to place an ad, screen and interview candidates and complete all of the onboarding paperwork. In truth, this process alone could easily take weeks to months. If you need bookkeeping or HR work, you don't have valuable time to wait! By outsourcing to Beyond HR, we are ready to start within days.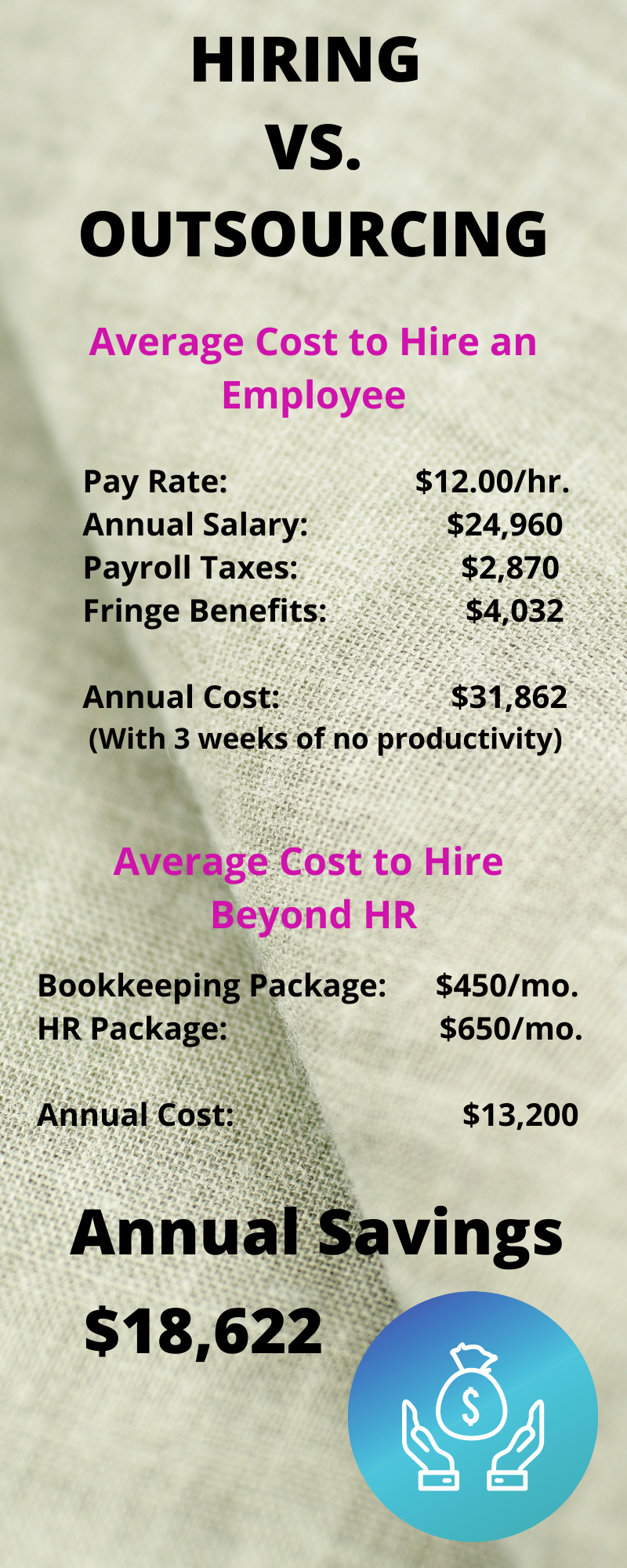 Get In Touch
We are specialized in providing digital services to clients across the U.S. We also love our local clients in Louisiana, Virginia, and now Florida.
(504)  541 – 2929
info@beyondhrllc.com
Monday – Friday: 8 AM – 4 PM